One of my favorite things to do is to be in my garden and get outside and just enjoy nature and soak up some sun. My mom has an amazing garden in her central coast home and so I probably have just grown up watching her tend to all her beautiful flowers and enjoy it too.
In my southern California home, I've had to learn to adapt to our rather dry climate. We don't get a lot of rain. So, as I mentioned in my last post, we ripped out our front yard and never regretted doing that one bit! Today I wanted to share with you some of my past gardening I've done around here and abroad to inspire you. Plus, it's Earth Day, and why now celebrate with getting some earth under your fingernails? I am such a "nature" girl and love anything homeopathic, natural, and hollistic so it's fun to get outside and enjoy some gardening. So, I wanted to share some of my passed gardening posts with you to enjoy! It might get you some
I spent some time, a few years ago, cleaning up the back part of my yard. We put lighting in and cleaned it up, nicely. Check out how we did it HERE.
One of my favorite things to have around the house is succulents! I made this beautiful succulent hanging basket for our deck! It adds such a lovely touch!
How about using a natural weed killer? I did a comparison of using boiling water versus vinegar to kill weeds. Go check it out HERE.
I like to upcycle things, and this is no exception! I turned a fountain into a beautiful planter. It's so beautiful, isn't it?
I made this personalized planter, which I bought at IKEA and spray painted, to hold succulents by my front door! Check out how I did that HERE.
My mom has a beautiful garden and I love her garden cart that she made from an old, tape-storage cart. You should see behind this curtain how she organized all her garden things, HERE.
But, I also want you to see my Mom's gorgeous yard! You should see all her flowers and the beautiful setting HERE.
I also showed you our former house. We lived in that house for eleven years! We did a lot of great improvements, including this beautiful shed in our backyard. Go HERE to see more.
We have this darling playhouse in our backyard, too! We have worked hard to fix it up after purchasing it on Ebay! Go HERE to see more.
And, lastly, what I shared with you last week about my flowers blooming so much in the drought tolerant front yard. I hope you are inspired to get out in your yard this weekend and get it looking pretty, while you're soaking up some sunshine, too!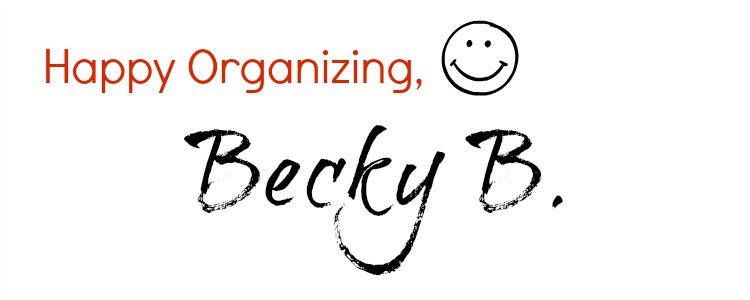 Want to know where I got that product?
**I have a few affiliate links in this post - this does not mean you pay a dime more for the product when you purchase through my link. It just means I made it easier for you to find what you might like, so I make a few cents if you purchase. I SO SO SO appreciate when you support Organizing Made Fun. Thank you!!** Like what you see here? Consider becoming a follower or subscribe via email!