Its hard to believe April is already done! I've been busy traveling and learning all sorts of wonderful things that I am so excited to share with you in the coming months on OMF.
This month we've had a month of spring themed posts including gardening, traveling and spring cleaning. If you missed anything you can find it here.
Things have been so busy around here that I have renewed my zeal for organization every day in order to simply keep up with life.
I wanted to take the time to share 6 quick tips that help me keep my home in order in the midst of a busy month like I've just had.
1. Spend just 15 minutes a day keeping up with your cleaning. When life gets busy just set the timer and take 15 minutes to clean. You'll be surprised what you can accomplish.
2. Finish what you start. When you are extra busy, its not time to start a project that will take you hours to finish! Keep your projects simple and finish them!
3. Get help! If you are not the only one in the house making messes then you should not be the only person cleaning them up. Find ways to get the help you need especially when its busy!
4. Clean as you go. Grandma was right. Its much easier to clean up that spill when it first happens rather than waiting till its stuck on like cement!
6. Declutter often. Make it a habit to keep clutter at bay by getting rid of things you don't need or use on a regular basis. Donate them or have a garage sale and make a little cash to donate or use for something special for you or your family.
This month we have a new sponsor that you're just going to love especially during your spring cleaning and decluttering.
YardSales.net
Have you been wanting to have a Yard Sale to get rid of some of your clutter? This website is the perfect place to advertise your sale. Or maybe you're looking for a good deal and want to find all the best sales before you leave the house in this Saturday morning? Try searching for a sale near you!
Alejandra Costello is a Professional Organizer who shows people how to become organized so they can live a more productive, efficient, and stress-free life.
Feeling stuck with clutter and can't get started? Alejandra's

video

series

shows you 3 e-a-s-yyyyy things to do tonight to feel more organized tomorrow morning. How's that for starting the day off right?! Sign up to watch the free organizing videos here.
For more

organizing

inspiration, check out Alejandra's newest videos:
I love getting my healthy cleaning products from ePantry They are offering OMF readers a $10 credit on your first order!
I use my Cozi family planning app to stay organized every single day! If your family is busy like mine then its perfect calendar for you!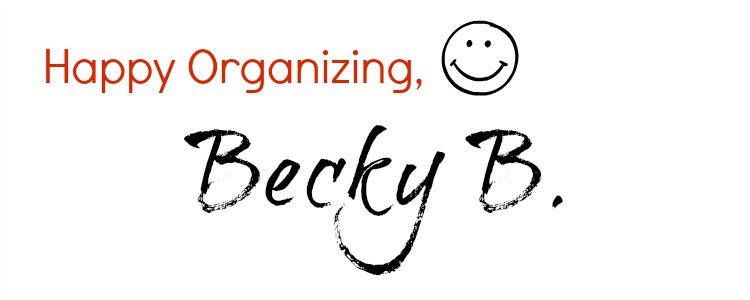 Want to know where I got that product?
**I have a few affiliate links in this post - this does not mean you pay a dime more for the product when you purchase through my link. It just means I made it easier for you to find what you might like, so I make a few cents if you purchase. I SO SO SO appreciate when you support Organizing Made Fun. Thank you!!** Like what you see here? Consider becoming a follower or subscribe via email!