There are some things in life that are just begging for me to share - those fun little "guess what I did with this?" kind of things. That's how I feel about command hooks - they have so many fun uses. I wanted to share 15 ways to organize with command hooks, so the next time you're looking for an easy and cheap organizing solution, you can pin these and save for later when you're trying to find new ideas!
I love this brilliant idea, from Graceful Order, to organize her small collection of inexpensive sunglasses in her closet with the clear command hooks.
Using some small, clear command hooks, organize your craft area by hanging an envelope on the wall and organizing small things inside.
If you're always untangling your necklaces, this is a great solution! You can use the same small, clear command hooks as above!
I love using the white command hooks to hang just stuff - like this baseball cap on the back of the closet door in our RV.
Those same white command hooks work great to hang small baskets on the back of a cabinet door.
Again, using the clear command hooks, this is a brilliant idea to hang a clear file organizer!
If you've got a pet, use a wired command hook to hang a small scoop on the outside of the pet food bin!
You can also used a wired command hook to keep your decorations in place and organized for holidays!
More uses for the wire command hook are keeping scissors on the side of your fridge or freezer to use to cut open packages and such.
The pretty, silver command hooks are great for organizing your entry and hanging things up.
And last, using the larger, wired command hooks to organize baskets on the back of a small bathroom door for more storage space!
As you can see, I love these removable hooks - super easy to use and so versatile! What is your favorite way to organize with command hooks?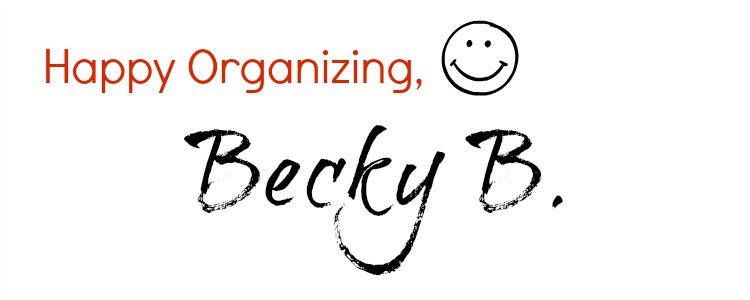 Want to know where I got that product?
**I have a few affiliate links in this post - this does not mean you pay a dime more for the product when you purchase through my link. It just means I made it easier for you to find what you might like, so I make a few cents if you purchase. I SO SO SO appreciate when you support Organizing Made Fun. Thank you!!** Like what you see here? Consider becoming a follower or subscribe via email!