Right as we were getting into our kitchen renovation, while my husband was away on a business trip for a week, our downstairs fridge/freezer died! We have a lot of people over and feed a lot of people, plus I like to buy in bulk, so our downstairs freezer is vitally important. I knew it could go anytime, as we had problems with it. It was "only" 15 years old but we loved it as it had a TOP fridge and BOTTOM freezer and they don't make those anymore, sadly. So, we had to explore some new options, and fast.
We decided on this Frigidaire freezer in the end - no fridge. But, we love it and the slate color is perfect for our basement - even matches the washer and dryer that I have down there! And yes, we have a basement in Southern California - kind of a unique thing! I wanted to share all the organizing I'm doing in there and help others who may have that extra freezer to get some inspiration, also!
One of the first things that I'd like to point out is that I use a command hook to hang scissors. I use scissors a lot near the freezer to cut package smaller - for portions - or for opening things. I also have a magnetic towel rod for wiping my hands on, as well.
OK, so heading inside the freezer - I love that they have these color coded things for the drawers. It came with four of them but there are only two drawers. So, I just clipped them on to two of the shelves, as well. On the top two shelves I've got a shelf for bread items and then a shelf for frozen fruits and veggies.
The drawer below is full of burgers. Yes, burgers! We have a LOT of people over and we have a variety of types for all those people! But, it fits them perfectly.
Down below that I've got a shelf of potato items - you know, fries, sweet potato fries, and sweet potato bites! Then, a shelf of "fun food" and the drawer below has all our meats.
The drawers are so easy to throw meats into to keep organized.
The door isn't really filled with much except some overflow. This freezer is just so big that I really haven't filled it that full! For now it's perfect. One of the things I really love about it is that it will keep your stuff cold for TWO days if the electricity goes out - well, with our kitchen renovation, one of the breakers was turned off and not turned back on for a few days. I discovered the freezer was off but all the food stayed cold! Whew - dodged a bullet! Do you have a freezer in your garage or basement?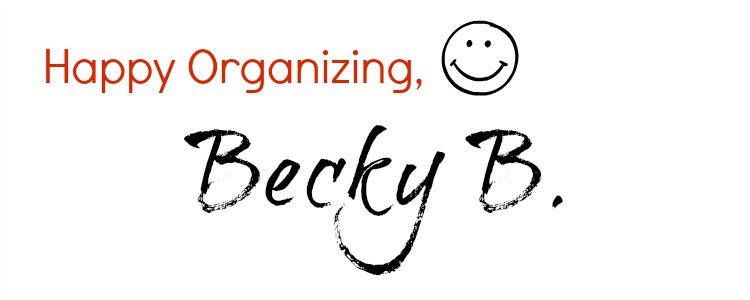 Want to know where I got that product?
**I have a few affiliate links in this post - this does not mean you pay a dime more for the product when you purchase through my link. It just means I made it easier for you to find what you might like, so I make a few cents if you purchase. I SO SO SO appreciate when you support Organizing Made Fun. Thank you!!** Like what you see here? Consider becoming a follower or subscribe via email!