If you like meal planning and are looking for healthy dinners, my favorite Paleo dinners will be great for you whether you like to eat Paleo or not. What is Paleo, you ask? Well, it's a way of eating and I basically tell people that there are basic rules about eating like the ancestors did WAY back when, but that's not why I eat like that. You see, I was ADDICTED to sugar and breads and wanted to get unaddicted. I have been dairy-free for 20+ years because I'm lactose intolerant, so I looked for a way of eating that was unprocessed, no-calorie counting, and going to get me off sugar and breads. So, Paleo was the answer for me. Paleo basically is:
1. No grains
2. No dairy
3. No legumes
4. No sugar
It's sounds terribly restrictive but it's not that bad and you just have to change your way of setting up your pantry and learn to substitute certain ingredients and you can make most any meal "Paleo". I haven't had sugar or bread in nearly TEN months and that's saying a lot.
I don't have my family eat Paleo with me, because they aren't achieving the same goal. But, I DO make a Paleo dinner each night because I'm not a short order cook! They can eat whatever for breakfast and lunch or when we go out, but we all eat a healthy, real-food, unprocessed, from scratch dinner at home each night - or at least we try to as much as we can! So, here are some of my favorite dinners and one that I've made into a Paleo dinner on my own by substituting out the ingredients - keep in mind, they are EASY because I don't have time to spend hours in the kitchen!
My first is this Grain-Free Meatloaf:
This is SUPER easy - easier than regular meatloaf! I don't make the glaze for the top, and I use a metal pan and drain the grease after 40 minutes in the oven, then bake for another 10-15 minutes as I like my meatloaf a little crispy on top. The whole family LOVES it and no one can tell it's grain free! It holds together well and gets a BIG thumb's up from the whole family!
We love chili but Paleo means no legumes, no beans! I'm honestly not a big fan of beans so I really don't miss those. I found this fantastic Paleo chili:
This recipe I use just like this - maybe I take out the zucchini, since it's not my favorite but my kids like it so I'm happy to keep it in!
My next favorite recipe is Stuffed Bell Pepper.
The only thing I changed for myself is that I don't add the cheese. My husband and kids get the cheese! Pretty easy to alter it that little for myself!
Have you done lettuce wraps? I use them for all kinds of things, including my hamburgers, but this recipe for Paleo Slow Cooker Chicken Teriyaki Lettuce Wraps is super easy and makes for a healthy dinner.
My last favorite dinner recipe is the Honey Lime Sesame Paleo Chicken Wings. I get a big pack of the organic chicken wings at Costco. The kids love these!
I don't change anything about these - make them just like the recipe! I'm not going to lie, cooking and baking in this new kitchen is a dream and I can't wait to show you the final project. It's just about done and makes cooking healthy more fun!
I want to share a few of my other favorite side dishes and desserts, but I'm going to save that for another post because I have a bunch that I love! What do you think about this healthy way of cooking dinner for your family?
Learn more about how to make a complete diet change easy and organized!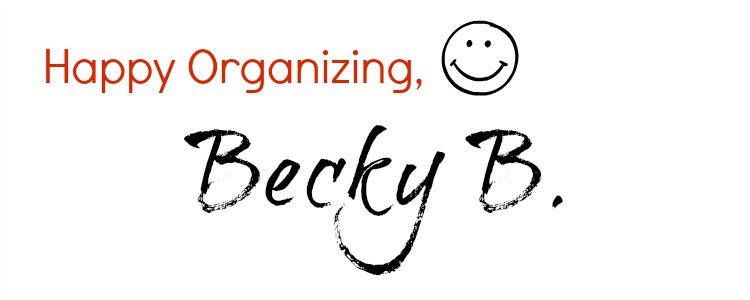 Want to know where I got that product?
**I have a few affiliate links in this post - this does not mean you pay a dime more for the product when you purchase through my link. It just means I made it easier for you to find what you might like, so I make a few cents if you purchase. I SO SO SO appreciate when you support Organizing Made Fun. Thank you!!** Like what you see here? Consider becoming a follower or subscribe via email!