Independence Day is just around the corner and it has me thinking about the traditional American values of independence, freedom responsibility and hard work!
Men and women with these characteristics helped to shape our great nation and I hope you and your family have a wonderful time together celebrating your freedom to make a difference in our world just like they did!
This month I shared about how we've taught our son to be responsible and hard working and gave some tips so you can help your teen find work even when it seems no one is hiring.
If you missed that post or any others from June you can find them here.
Independence and responsibility are something we teach to our children long before they reach the teen years.
If you're wondering when to begin giving your children chores, then you'll be encouraged to know that my assistant has just begun slowly teaching her 2 1/2 year old to complete
simple daily chores
like getting dressed and putting her clothes in the hamper, making her bed and helping a sibling to feed the dog and water the plants outside each day.
A simple
daily routine
will help foster the habit of responsibility in your kids.
It's really never to early to teach them to use their free time to be kind and bless others by serving Daddy a cup of cool water on a hot day filled with yard work, or helping mommy pick berries in the garden. I have a ton of ideas for
teaching your kids to be organized
that Ive shared through the years. Look
Here
if you need a little inspiration.
If you need help with developing organized systems of your own you will want to check out one of our great sponsors Alejandra.tv
Alejandra Costello is a Professional Organizer who shows people how to become organized so they can live a more productive, efficient, and stress-free life.
Feeling stuck with clutter and can't get started? Alejandra's

video

series

shows you 3 e-a-s-yyyyy things to do tonight to feel more organized tomorrow morning. How's that for starting the day off right?! Sign up to watch the free organizing videos here.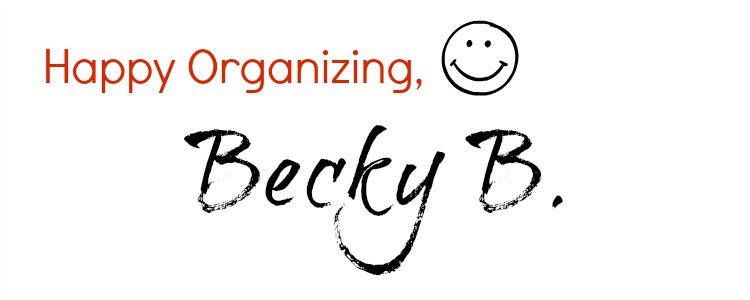 Want to know where I got that product?
**I have a few affiliate links in this post - this does not mean you pay a dime more for the product when you purchase through my link. It just means I made it easier for you to find what you might like, so I make a few cents if you purchase. I SO SO SO appreciate when you support Organizing Made Fun. Thank you!!** Like what you see here? Consider becoming a follower or subscribe via email!