Again, I'm teaming up with Office Depot to bring you another fun way to use their products in a unique way...and you KNOW I love to do this!
We have many outdoor events on our beautiful deck! I wanted to find a good serving cart that would move around to wherever we needed it to when we had everyone over to serve up goodies. Well, I went online to Office Depot and found a basic utility cart - you know, the kind for sticking those overhead projectors on? They had this one - it comes in several colors - and I LOVED the red, of course, because it goes with all my patio accents of red.
Whenever I have a different types of goodies, now I can put them on here and move them around wherever necessary. Take for instance, a popcorn night! We have had lots of kids here and used our projector onto our garage door for a movie night - and this works perfectly for that. Isn't it cute?
Plus, it has three shelves and an outlet with an extension cord, so if we need to plug in a coffee maker, we can do that too, for a more casual evening.
I love the idea of using it for a wine and coffee bar, too.
Yes, it's plastic - durable plastic - but that's what I like because it can handle the smoggy/hot weather and stay fairly clean easily.
Because it has a plug in the back, I prefer to keep it under a covered area of the patio when I'm not using it.
What do you think? Isn't it great?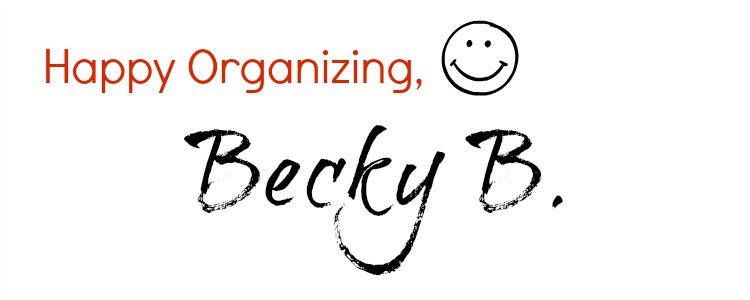 Like what you see here? Consider becoming a follower or subscribe via email! Are you an Organized Reader? I'd love to see your organized space. Email me HERE and show me your space to possibly be featured as one of my Organized Readers.