I have decided to have a wrap up post for each month and help you catch up on any reading you may have missed!
January was an exciting month! Wasn't it?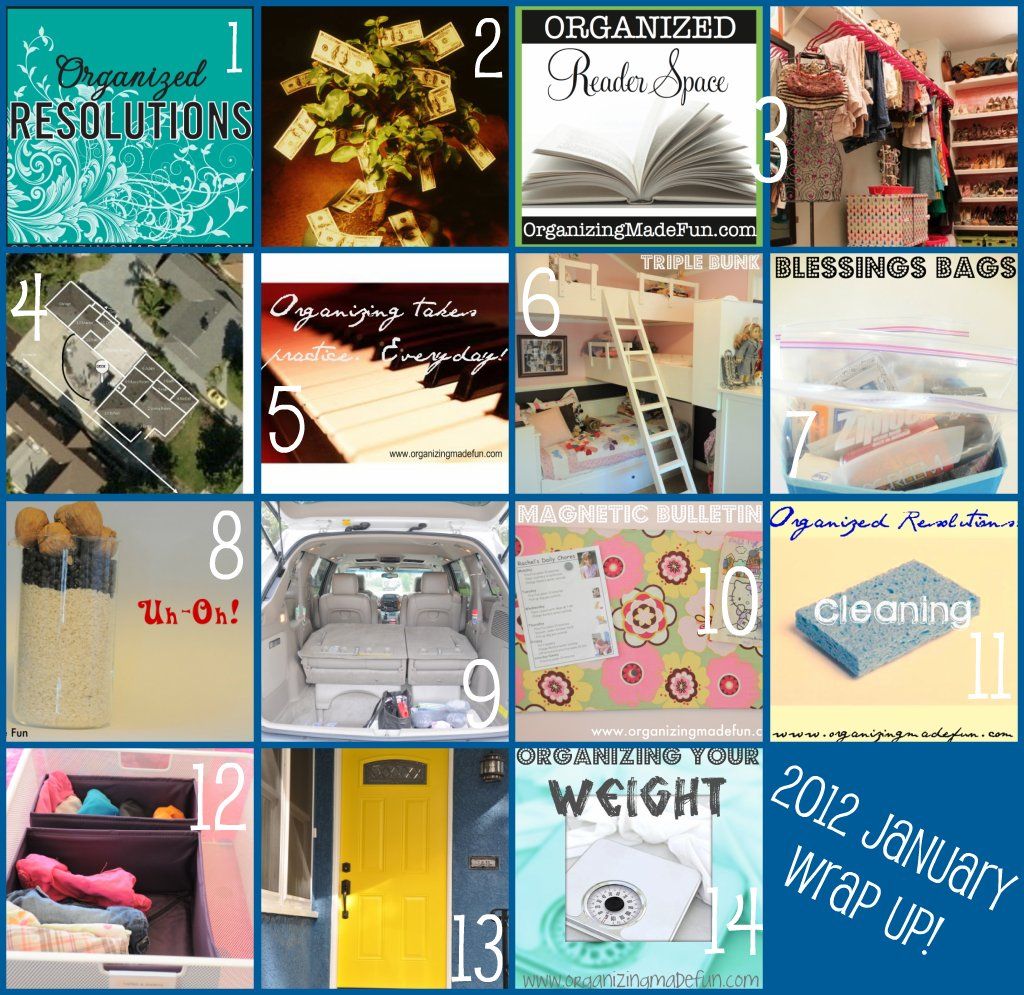 So, if you missed any of these posts, now is your chance to catch up again! Pin a few of your favorite ideas and share with your friends!
1. Introduction to Organized Resolutions
2.
Organized Resolutions: Your Finances
3.
Organized Reader: Abbie from 5 Days, 5 Ways
4. Curb Appeal: The Layout
5. Organized Resolutions: Getting Organized
6. Tiny House, Big Space
7. Blessings Bags
8. Organized Resolutions: Scheduling
9. Organizing the van
10. Magnetic Bulletin Board
11.Organized Resolutions: Cleaning
12.Fun with Organizing
13.Curb Appeal: Front Entry
14.Organized Resolutions: Weight Management
Wow! Did you get a chance to look at all those? I'll be bringing you LOTS more great organizing inspiration this month, too!