The excitement of having a new kitchen is getting me through the time of having NO kitchen right now! If you have been following me for anytime, you may know I've been dreaming, planning, designing, and budgeting my way through this kitchen renovation. Now, we're in the destruction phase! It's not pretty, but necessary!
My husband and I started ripping out cabinets about four weeks ago. We did a little bit every week - as I began packing up the kitchen little by little. Our living room has become somewhat of a stock room! It's crazy in there - we have all the cabinets in there. The garage is holding all the appliances and lighting fixtures and it's about full too! I know it's all going to be over VERY soon!
Notice how much more open the kitchen looks JUST without the upper cabinets. Yes, it's a mess, but looks WAY bigger!
So here is the progression of our kitchen demo - lots of pictures coming:
My daughter and I worked on tearing out cabinets when my husband was out of town, too! She did a great job helping me pound down all the nails in every piece of wood!
These cabinets were handmade in 1971 and the person who put them in use giant nails right into the studs - they were HARD to get out! These weren't the cheapy cabinets you find today. These were just not functioning the way I need to though.
No upper cabinets just really open up our kitchen - just as I envisioned!
You can see, above, where I've placed all my tape on the walls and ceiling. The "Xs" are for the recessed lighting and wall sconces, and the tape across is where our floating shelves will go.
Here is what our kitchen currently looks like! Pretty, eh? Well, I've got a good set up and still have a fridge and oven in here! Next week, all this will be gone and we'll be left with next to nothing!
Well, everything is ready to go and we're set to start the job next week! I can't wait! Thanks for going along with me on our kitchen renovation!
If you'd like to see the whole process go here: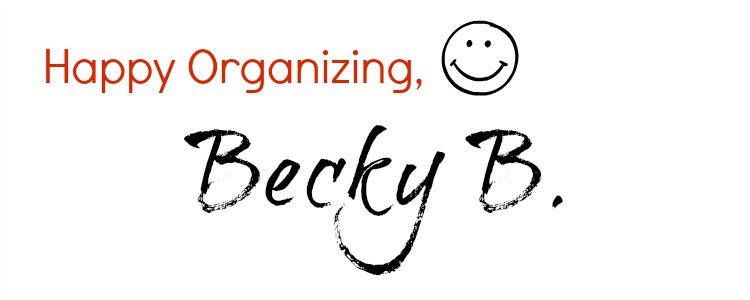 Want to know where I got that product?
**I have a few affiliate links in this post - this does not mean you pay a dime more for the product when you purchase through my link. It just means I made it easier for you to find what you might like, so I make a few cents if you purchase. I SO SO SO appreciate when you support Organizing Made Fun. Thank you!!** Like what you see here? Consider becoming a follower or subscribe via email!