There are a lot of great tools and containers and places that I like to shop to get the BEST deal on organizing things - even cleaners that are all natural. I get asked a LOT where I buy things, so I have put together ALL those things in ONE place for you to go and check out! It's a work in progress so it will be updated constantly with all the products I use as I post and I will continually refer you to them! Click on the picture below or go to the Organizing Tools Page to see them.
September is over. School is in full swing. The weather has begun to cool down (a bit) and we are already thinking of getting organized for the holidays!
You can tell its that transition time of year because our posts have been about making over the RV and organizing the closets as well as how to organize wrapping paper. If you have missed anything this month you can find a link below.
Have you ever tried ePantry? This is a great way to get your

natural cleaning products

at a discounted price while saving you the time (and gas) you would spend driving around town to pick it up from the store! Use this link to order today!
Free Mrs. Meyer's Dish Packs
+
$10 and Free Shipping
- A
$21.30 Value with a purchase of $20!
I love my Cozi organizer which allows me to keep our family's schedules in sink and up to date and handy on my phone!
I hope your Fall is beautiful! If you start getting that "organizing itch" head over to Organizing Made Fun to get more inspiration and motivation!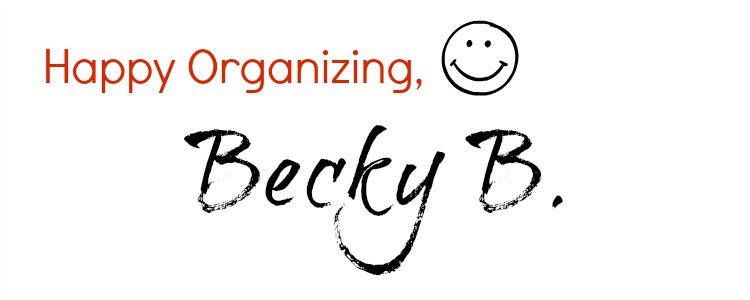 Want to know where I got that product?
Go HERE and find it!
**I have a few affiliate links in this post - this does not mean you pay a dime more for the product when you purchase through my link. It just means I made it easier for you to find what you might like, so I make a few cents if you purchase. I SO SO SO appreciate when you support Organizing Made Fun. Thank you!!** Like what you see here? Consider becoming a follower or subscribe via email!