Our son is officially in 8th grade and he "officially" is a golf fanatic! Many of you know that our son has autism, but most of the team sports he would play would be difficult for him. We introduced him to golf several years ago and it seems to be "his" thing! He's good at it and it's a lifelong skill he can master. The bonus? My hubby plays a LOT of golf.
Anyway...my son can get quite obsessive about some things and golf is that way for him, he can talk on and on about it. So, when I suggested we make his curtain rods out of golf clubs he was SUPER excited.
Here are the current valance rods that were there - we just never took them down since we bought the house.
We found some neat vintage-looking "woods" golf clubs that were long enough to fit across the window at a thrift store. If you go to just about any thrift store, they always have a bin of them for cheap! I spray painted a screw in hook black so that it blended in with the clubs better.
Next I'm thinking of attaching round rings onto the curtains to make them slide a little better and I just ordered him new bedding, here, at Zulilly for WAY cheap. We'll do a few more things to get his room feeling more like a teenager room now that he's a full-blown teen! Have you ever tried an different object as a curtain rod? Please share!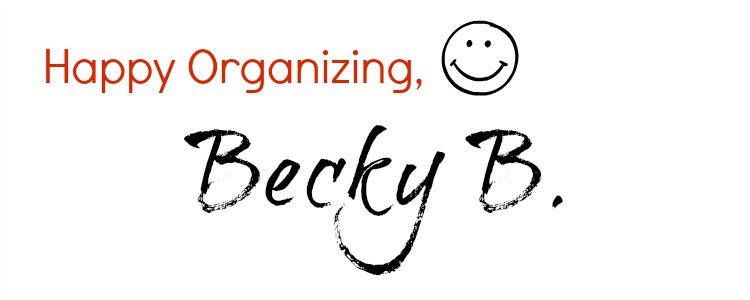 Like what you see here? Consider becoming a follower or subscribe via email! Are you an Organized Reader? I'd love to see your organized space. Email me HERE and show me your space to possibly be featured as one of my Organized Readers.