I have a special giveaway for you today. My sweet friend, Toni of A Bowl Full of Lemons, has a wonderful Ebook called Emergency Preparedness. Being prepared in an emergency is a realistic thing for all of us!
Here is what she has to say:
"Getting your "life organized" can include an array of things, but emergency planning is one that is often forgotten. To become fully organized, you must have a "plan" in case of an emergency. Those who do, will feel more in control if a true emergency should arise. In my "Emergency Preparedness" E-Book, I share how to put together an emergency survival station for you and your family. An "emergency survival station" is described as an area in your home where you store emergency supplies that are needed in case of an emergency, natural disaster, etc. In the event that you are part of an emergency of any kind, you can be well prepared to deal with it. I also show you how to put together a function First Aid Kit, 72 Hour Kit, Pet kit, Comfort Kit, Emergency Binder, and Emergency Supplies. Included in the E-Book are many printables for your Emergency Binder along with checklists to complete your survival station. I also created a blog challenge to go along with my E-Book. If you want to create an Emergency Survival Station in your home and follow along with my 8 week program, visit my blog here to learn more.
It's never too late to get your family prepared!"
Checklist for setting up your storage area
Food & Water Storage Guide
Important Documents & Cash Stash Checklist
"Grab" in case of emergency list
List of personal documents to place in Emergency Binder
Family Emergency Plan Printable
Insurance Policies Printable
Family Health Information Printable
Emergency Numbers Printable
Important Numbers Printable
EmergencySupplies Checklist
Let me tell you, after reading her book, I am TOTALLY ready to get my emergency kit ready. I live in "earthquake country" here in Southern California and we are "due" for another big one. There is no way you can ever know when it's going to happen -- it just happens. Like that! In an instant. We had a HUGE earthquake in 1994. I was engaged to my husband. It happen around 4 in the morning. It shook the living daylights out of me and my roommate. Everything flew off the walls, onto the floors, crashing and breaking. It was crazy. We lived on the third floor of an apartment building. We lost power for several days. Freeways were gone. My hubby-to-be was on the other side of town and EVERY single window in his apartment building was broken. We can't know when it will happen, but it's important to be ready, just in case.
Toni is doing a challenge to get everyone prepared. Join her 8 week preparedness program now. Click the picture below to join:
a Rafflecopter giveaway
To purchase her Ebook click picture, it's only $10: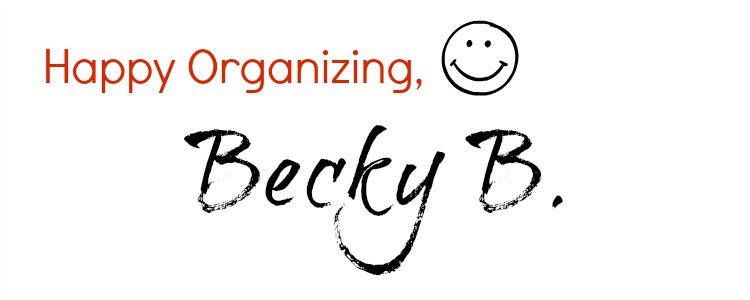 Like what you see here? Consider becoming a follower or subscribe via email! Are you an Organized Reader? I'd love to see your organized space. Email me HERE and show me your space to possibly be featured as one of my Organized Readers.