Our family room, as I've told you before, is my favorite room in our home!
It has evolved into a wonderful, comfortable space. My piano students and parents spend lots of time in there while waiting for the next lesson that I teach them and even they tell me how much they love being in there!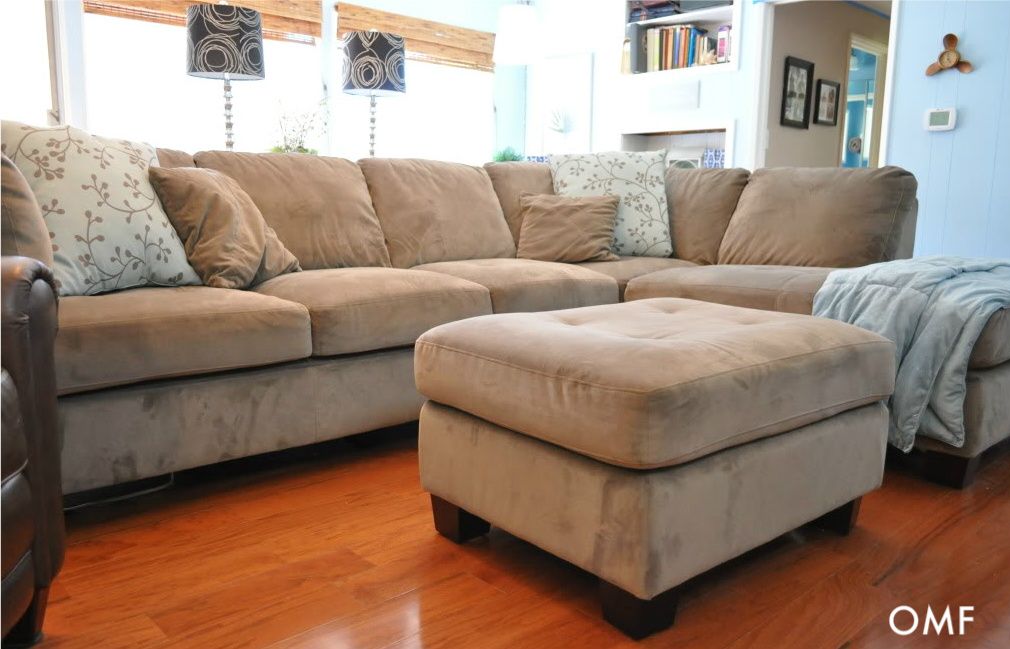 So, my wall on one side of the family room looked a bit lonely for something personal...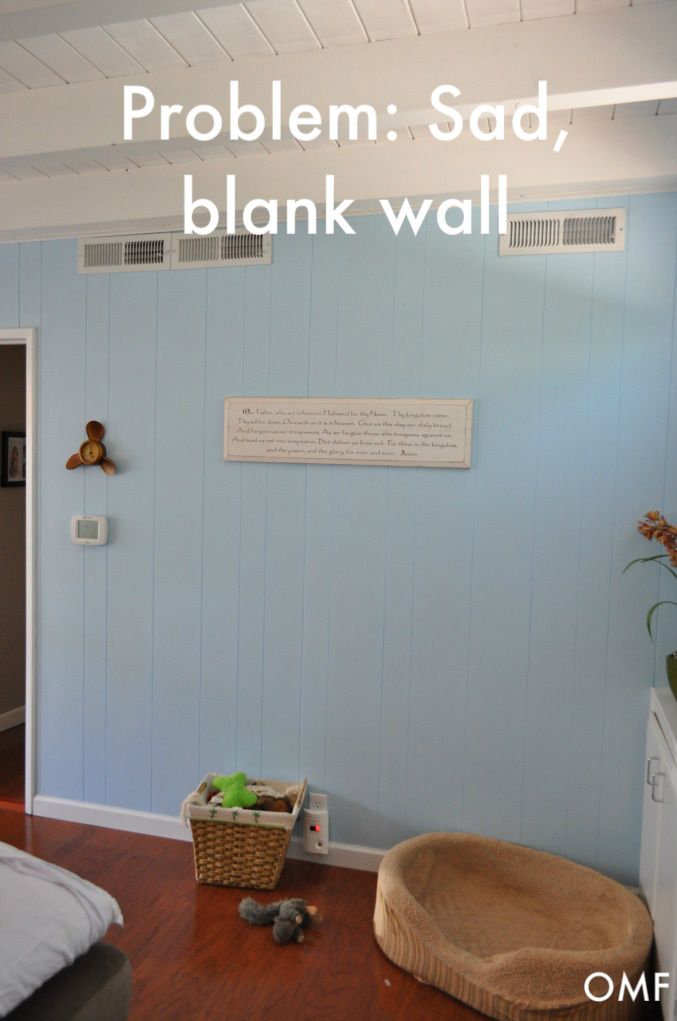 As you can see, it needed a focal point. It needed something to warm up the space! We took some wonderful family portraits this summer so I wanted to BLOW UP our family portrait really large and put it on canvas. I did it online at Costco online and it was really not expensive and it turned out so nice! I just had to download the pictures, make the pictures how I wanted, and then had them shipped to the store and that was free!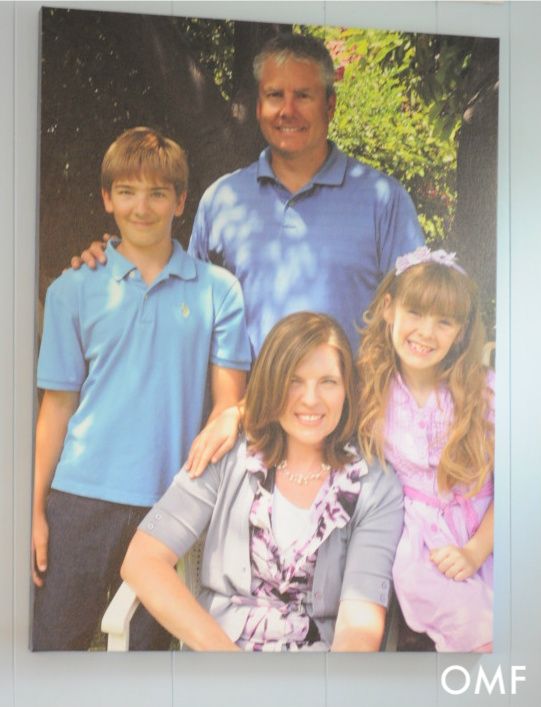 I also printed up some collages online of the other great pictures we had taken.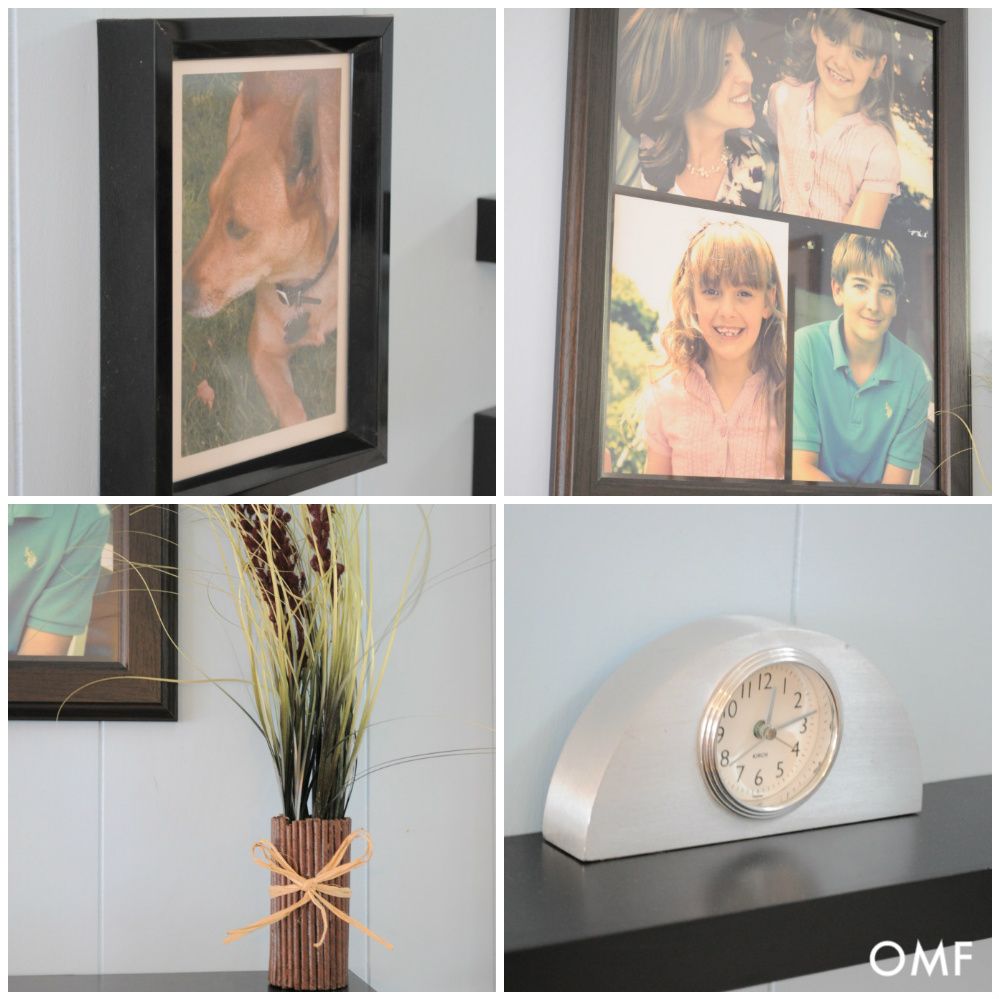 The last thing I wanted for the wall was our last name initial "B". I wanted something large and unique. So, I went to Etsy and found a great shop that will make these in many different font choices AND you could choose the color you wanted. The shop is called Vintage Blue by Sophia and she was great to work with.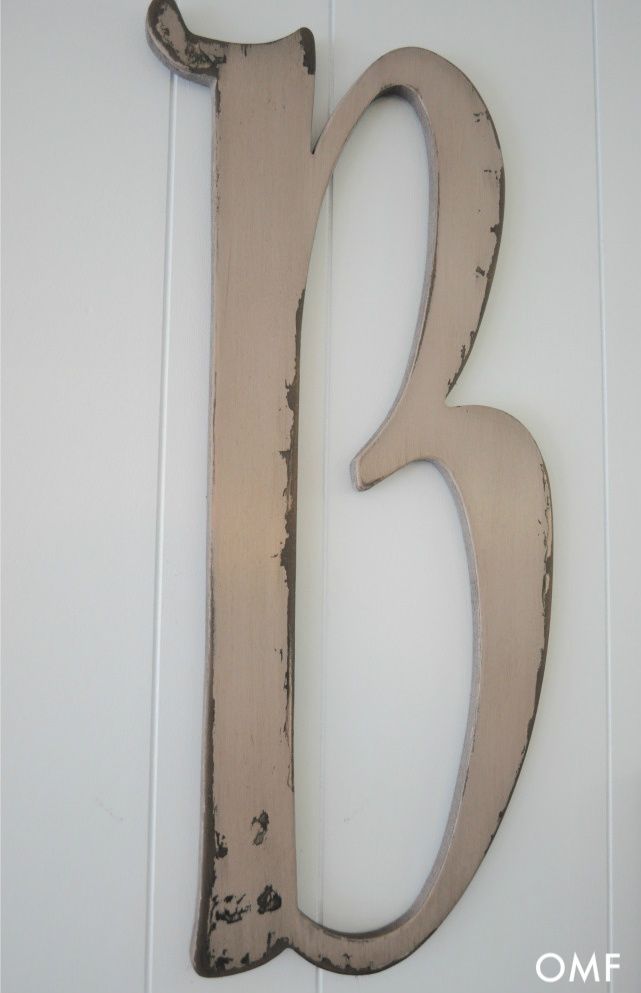 I wanted to get my pictures figured out for how I wanted them to look on the wall. I also had a couple of floating shelves I had bought at Target a few months ago that I never got around to using. So, I took a blanket and laid everything out.
Then, my hubby hung up all the pictures using my sample to help him.
He's a keeper, really. Those floating shelves were HARD to hang. Turns out that our paneled walls aren't exactly so perfect - they bow out and that made it pretty tough work with. We hadn't noticed before since we never hung shelves on those walls!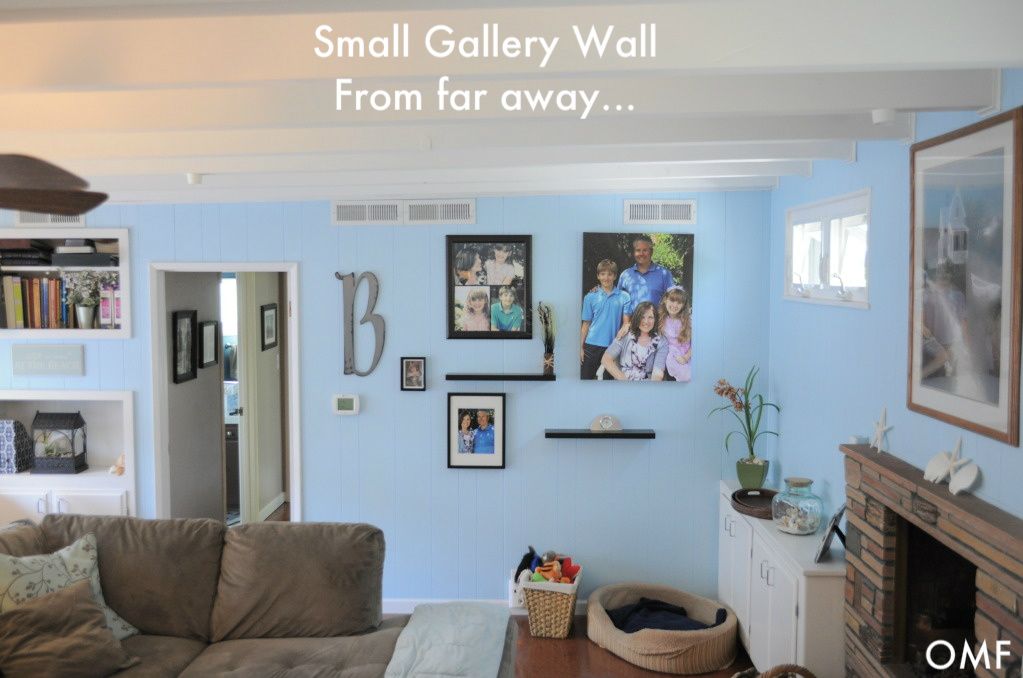 You can see that our ceiling also slopes down - it's a flat roof on that part of the house and is wonky, but you work with what you have! It still looks great, though!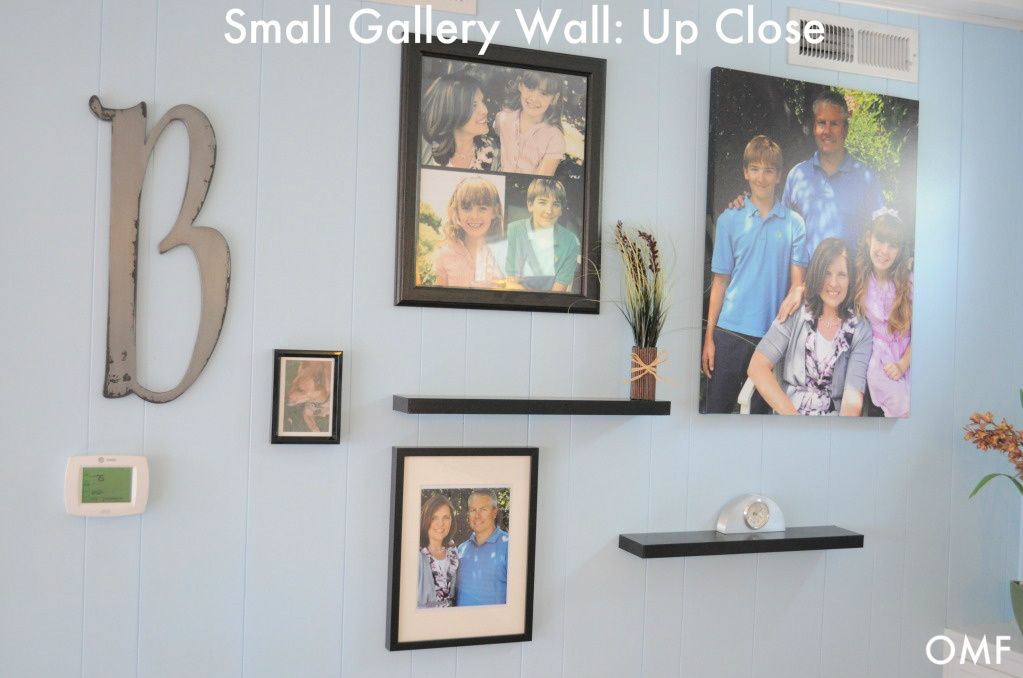 Here it is up close. It makes me smile to see my little family all up there.
And to leave you with a before and after. I love it! More personality, too! Oh, and I already have a project in mind for that old piece that was up there before. Do you have a gallery wall in your home?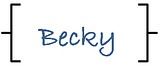 Like what you see here? Consider becoming a follower or subscribe via email!
Parties:
Tater Tots and Jello
Funky Junky Interiors
Remodelaholic
Positively Splendid
Iheart Naptime
DIY Showoff
Ask Anna
Tip Junkie
A Bowl Full of Lemons
House of Hepworths
36th Avenue
Thrifty Decor Chick