If you have a college student or you ARE a college student, you are probably getting ready to head off to college in the next few of weeks! I've shared with you lots of great ideas for dorm room organizing, RV small space organizing, and small space organizing! It's a fun challenge to see what you can do to maximize a small space! So, I found some really cool products for your dorm room that might help you keep much more organized - I only wish I had these when I went away to college! Soon, I'll have my own college student!
Feel free to share this with your favorite college student, as I have a special offer for them at the end of this post, too!
1. This has to be one of the coolest little shelves - it's the Urban Shelf. It fit in between the mattress and bed frame and also has another piece that goes under the mattress to keep it in place. Perfect as a tiny nightstand and comes in a bunch of fun colors!
2. Where was this when I was in college? I had to take a bucket and drill holes in the bottom of it! This is SO much better - a portable shower tote! Every college student NEEDS this to stay organized for the shower!
3. Command hooks! Where were THESE when I went to college! I had a "nail hole limit" in my dorm! These would have been perfect! You can use them for just about everything in a dorm room, right? Use them to organize all kinds of things around your room, in you closet or on the side of your desk!
4. If you actually iron, this is a neat ironing mat - you can iron anywhere! I don't iron so much but this would motivate me a little more!
5. Perfect to keep your new dorm desk organized is a nice organizer like this one. It's essential that a college student stay organized in their study and this is so helpful!
6. Of course every dorm room need a hamper! First of all, this hamper is collapsible, but also notice that it has a spot to hold you detergent on the side for when you go and do your laundry! Awesome stuff!
7. I remember plugging all kinds of stuff into my dorm room - a fridge, a microwave, a keyboard...well, lots of stuff! So, this surge protector is even better because it gives you an ex
tra FOUR outlets PLUS two USB outlets! Wow!
8. Here is another brilliant idea for dorm room living! This style caddy that you can take down the hall to the bathroom can also hook onto a towel bar or shower door! Then, bring it back to your room organized and put away!
9. Have you seen these hanger extender/organizers on TV? They are perfect for getting way clothes into that tiny dorm closet!
10. My last dorm room accessory that I highly recommend to get organized is the bed riser! Another brilliant idea! If your dorm room has beds that aren't built in, this is perfect to get more storage underneath your bed.
Aren't these some brilliant products for your dorm room? Absolutely! What is your go-to dorm room product to keep organized?
Here are a couple of great deals for college students below, also: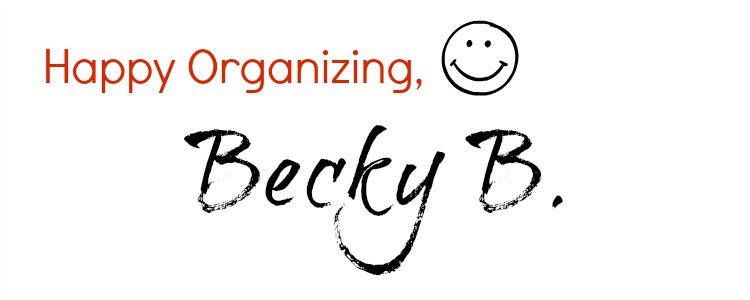 Want to know where I got that product?
**I have a few affiliate links in this post - this does not mean you pay a dime more for the product when you purchase through my link. It just means I made it easier for you to find what you might like, so I make a few cents if you purchase. I SO SO SO appreciate when you support Organizing Made Fun. Thank you!!** Like what you see here? Consider becoming a follower or subscribe via email!