I am partnering with IKEA to share some of my best tips for the #First59 Campaign.
With school just around the corner, or just having started for many of you, I am guessing that the one area you struggle with is having a stress free morning! Am I right? Yes? Well, let me tell you that you aren't alone! Having a stress free morning CAN be done and I have a few tips that will definitely help you out the door and on your way to work or kids off to school.
First, get a large wall clock, like the PUGG wall clock, and hang it up in your kitchen. This helps everyone to keep an eye on the time as you are starting your morning towards getting everywhere on time!
Second, make a chart for each of your kids, depending on age, for their morning chores or their morning schedule to keep them moving and on time. This has helped us tremendously over the years. The best way you can do this is to make one, using my tutorial, and then post somewhere that everyone can see it. I keep my kids' morning schedule inside the pantry using the HEMMINGSBO open picture frame. I love this frame, as it makes changing out the chore chart easy!
I keep their charts in the pantry because that is where they go to make their lunch each morning and it's also in the kitchen - the hub of where everyone meets for breakfast and getting ready!
If you must have your cup of coffee first thing each morning, set up a coffee bar in one spot in your kitchen. Use the FÖRTRLIG containers to store Kcups and a small plant pot to hold stir sticks like the ORÄD plant pot.
These are all helpful in keeping the stress away in the morning, especially when school starts! Get more great tips on having a stress-free morning and share your own here, as well.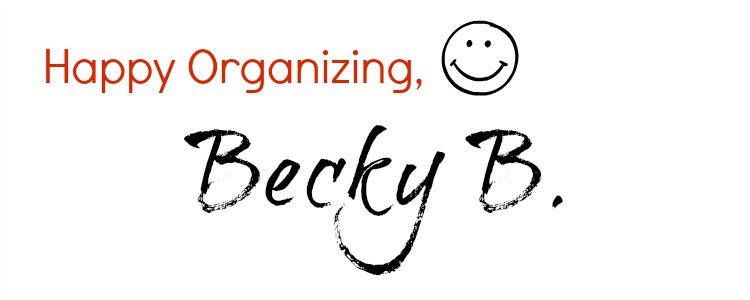 Want to know where I got that product?
**I have a few affiliate links in this post - this does not mean you pay a dime more for the product when you purchase through my link. It just means I made it easier for you to find what you might like, so I make a few cents if you purchase. I SO SO SO appreciate when you support Organizing Made Fun. Thank you!!** Like what you see here? Consider becoming a follower or subscribe via email!