I am partnering with IKEA to share some of my best tips for the #First59 Campaign.
Oh, the mornings can be a bear some days! Some days we just don't want to get out of bed and deal with what is going to go on that day. Am I right? I don't! I have found that it's
CRUCIAL
for us that we get our mornings set right when we have routine for the First 59 and Last 59 minutes of our day! It's especially crucial when school starts, so this is a great way to get ready for that next month, by preparing today and getting organized!
If you or your kids struggle with being unorganized in the bathroom, I would suggest a simple way using the IDEAL candle dish in the bathroom for keeping things tidy and neat, putting all the morning essentials in one place!
One of the reasons I love this candle tray? It's under $5, it's practical, and you can use it for much more than just candles, as you can see!
My kids have their toothbrush, razor, essential oils, deodorant, and lotions to help remind them to use each one of them daily and help their morning run more smoothly. Having them all laid out in one place helps keep things tidy and also helps them to remember which things to use daily!
The counters stay cleaner. If anything spills, it stays inside the tray!
I have three other ways to wake up happier with simple organization:
Have a nice breakfast to eat before going on your day. Keep your fridge stocked and organized, using the

PRUTA

food containers. This will make you happy when you open the fridge every morning!
A soft, cushy rug underfoot like the

GÅSER

rug is perfect for that first step out of bed and get ready to head to your organized bathroom!
Start the morning off right by getting up an extra 10-15 minutes and journaling or reading. Set up a window reading nook using the

STOCKSUND or a chaise

with a few extra pillows or a pad to make it extra comfy.
If there's one thing that makes me happy, it's organization! How about you? So, wake up happier!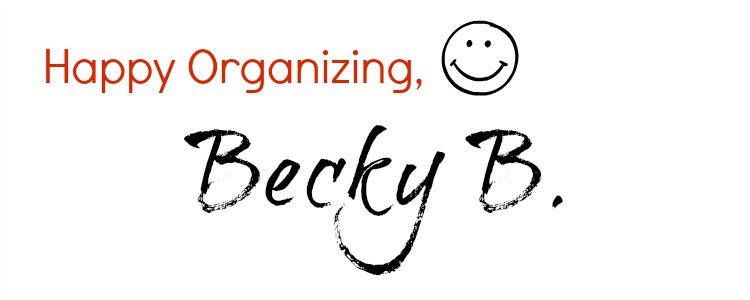 Want to know where I got that product?
**I have a few affiliate links in this post - this does not mean you pay a dime more for the product when you purchase through my link. It just means I made it easier for you to find what you might like, so I make a few cents if you purchase. I SO SO SO appreciate when you support Organizing Made Fun. Thank you!!** Like what you see here? Consider becoming a follower or subscribe via email!