I am partnering with IKEA to share some of my best tips for the #First59 Campaign.
It's always been important in our home to have a nighttime routine. I've been a mom for nearly 17 years and STILL have the kids do a simple nighttime routine, and I have my own too! I have come up with 16 great ways to do that, using a few simple everyday products from IKEA and some creativity, to keep your mornings and evenings from becoming a nightmare! Today I'm going to share two of my tips, focusing on your nighttime routine. You can find all the tips from myself and other experts by going to IKEA's First59 page.
First, one of our favorite ways to wind down after a long day at school or work is to take a nice long bath in our old cast iron tub.
We keep epsom salts in a KÖRKEN jar near the tub, along with some lavender essential oil, to add to the bath water to get that extra needed relaxation when taking a bath. It helps to make an evening more relaxing and ease into bed, rather than spend time watching TV or playing video games!
Another great way to improve your nighttime routine is to have kids set out their clothing the night before - I do it as an adult, too!
For those kids that have a terrible time trying to figure out what to wear in the morning, have them check the weather for the next day and set their clothes in one of the SKUBB organizer boxes. Have it set up nightly in a convenient spot and make it part of their routine!
As you can see, I'm a big fan of taking simple things and using them in a different way! I can't wait to share more of my tips with you soon! I've got a lot more! What is one of your favorite IKEA products that you use in a unique way?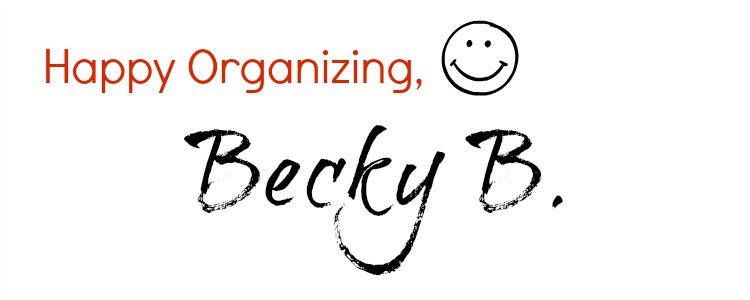 Want to know where I got that product?
**I have a few affiliate links in this post - this does not mean you pay a dime more for the product when you purchase through my link. It just means I made it easier for you to find what you might like, so I make a few cents if you purchase. I SO SO SO appreciate when you support Organizing Made Fun. Thank you!!** Like what you see here? Consider becoming a follower or subscribe via email!