Getting organized doesn't have to be costly, especially since doling out money on cute but pricey organizing containers isn't the solution.

Believe me, I understand the lure of container shopping but urge you to hang onto your money until you edit your stuff.

It's likely you won't need containers if you edit enough stuff.
My organizing clients rarely need to spend additional funds on containers. Are you surprised to hear this? We commonly empty or pare down the contents of their current containers while we downsize their belongings and frequently discover bins they previously purchased.
Hiring a professional organizer isn't always necessary.

Organization can be a do-it-yourself project if you are motivated, focused and ready to make decisions.

Find a nice, nonjudgmental friend to help you or to keep you company while you work.

Another option is an accountability partner.

Do you have a friend who has mentioned they need to get organized?

They may be the perfect partner.
You can actually make money by decluttering!
There are things in your home, not being used by your family that could be sold.

Take a look around right now.

Consider selling extra furniture, decorations, tools, clothing, sporting equipment, electronics, and children's items you are currently storing but not using.
Find 5 things to sell on Craigslist, eBay, Facebook, or at a re-sale/consignment store.

This is a fun way to motivate yourself to begin downsizing.
It honestly is possible to organize without spending a cent.
Want some more great ideas for Cheaply Organizing Your Home? Find 31+ Ways and you'll never have another excuse!
Go here to see more: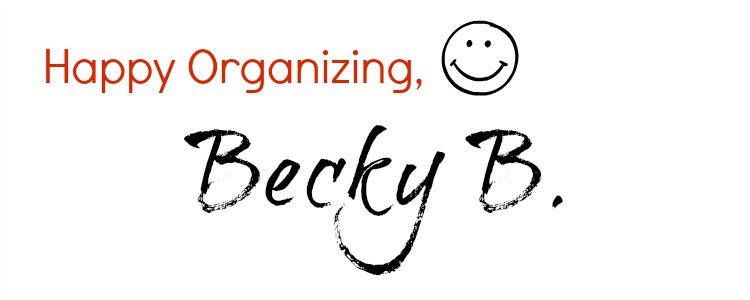 Want to know where I got that product?
**I have a few affiliate links in this post - this does not mean you pay a dime more for the product when you purchase through my link. It just means I made it easier for you to find what you might like, so I make a few cents if you purchase. I SO SO SO appreciate when you support Organizing Made Fun. Thank you!!** Like what you see here? Consider becoming a follower or subscribe via email!