I am very excited to announce that Organizing Made Fun has a BRAND NEW look! Yay! I have been itching to change my blog design up this year to reflect my true personality and have made the blog much more accessible to finding all that good organizing information that you've been asking for.
So, now, when you click over to my blog and want to search for something, you can find it in the drop down menu, or above my header you can see all the categories - I've got hundred and hundreds of motivational and inspirational posts about organizing, do it yourself, decorating, and natural living.
Plus, everything is categorized and ORGANIZED in a way that helps you to find what you need! How's that for functional?
I also got myself an update! I may look a little older, but this headshot is a lot more updated! So, go OVER to the blog and check out the new look! Click on the header at the top of this page or the "read more" here at the bottom or any of the links I've put in this email!
I've also updated my home tour so that all the rooms are up to date - although, there are a few that I've got plans for this year!
Let me know what you think of the new update on the blog - I'd love to hear! Thanks for following along...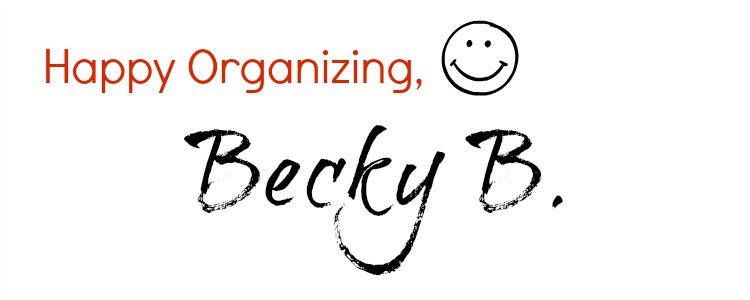 **I have a few affiliate links in this post - this does not mean you pay a dime more for the product when you purchase through my link. It just means I made it easier for you to find what you might like, so I make a few cents if you purchase. I SO SO SO appreciate when you support Organizing Made Fun. Thank you!!** Like what you see here? Consider becoming a follower or subscribe via email!