What could be more fun than using washi tape to organize? Or, maybe, you're wondering what in the world is washi tape? Well, if you don't know, you may have been living under a rock! Today I'm going to show you 11 Ways you can use it to organize -- the good news is that it's cheap and pretty! Two very important things when it comes to organizing, in my opinion!
1. Labeling left overs
Why not label your leftovers in your fridge so that you know how old it is? Use washi tape and a Sharpie and mark the date and what it is.
2.
Organizing Cord Chargers
Can't figure out which end goes to which charger when plugging back behind the couch? Label each one with a different washi tape for each plug.
3.
Organizing Party Cups
When you have a bunch of people over, who's cup is which? This is a great way to know which cup belongs to which person!
4.
Tabs for Notebook
Use scissors or a punch to make circular shapes in the washi tape and use as tabs on a notebook - so cute and organizes into sections.
5.
Organize DVDs
Take the washi tape as the under layment of your organizing project and some carboard and a labeler - now you have organized DVDs.
6.
Magnetic Chart
What a great idea! Make a chart out of a a cookie/cake pan and some washi tape. Label each section. You can use magnets with the chore or kids names on it to move from section to section.
7.
File Folders
Draw attention to your file folders and label with specific color for a specific area of your home or file drawer.
8.
Drawer Organizers
Take some unused, cardboard jewelry boxes and line them with washi tape for an organized drawer.
9. Calendar Organizer
Use washi tape to organize your family calendar. A different washi tape for each member to help you keep track of who is where and when!
10.
Cord Organizer
Using an old toilet paper roll and some washi tape to organize your cords so they don't wind up tangled. Coordinate the washi tape with what type of cord for more organization!
11.
Important Events
Color code your events in your life on your daily planner with different washi tapes.
How do you use washi tape to organize?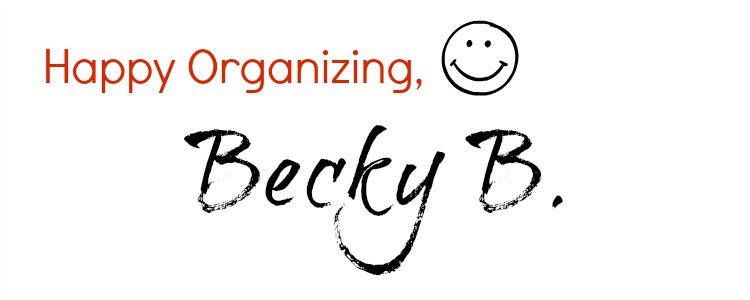 **I have a few affiliate links in this post - this does not mean you pay a dime more for the product when you purchase through my link. It just means I made it easier for you to find what you might like, so I make a few cents if you purchase. I SO SO SO appreciate when you support Organizing Made Fun. Thank you!!** Like what you see here? Consider becoming a follower or subscribe via email!
Are you an Organized Reader? I'd love to see your organized space. Email me HERE and show me your space to possibly be featured as one of my Organized Readers.