If there were a couple of social places you may want to catch me, it's on Hometalk and Facebook! Yes, Pinterest too, but I can actually interact with more of you on Hometalk and Facebook than on Pinterest. I wanted to share with you why...why go on Hometalk? Well, I like finding all kinds of ideas for my home and then asking the people who did those projects questions about their projects! Yes, real people. Or if I have a home question, I can go on there and ask it and have others help me out, too!
I recently was asked by the Hometalk folks if I could find my favorite outdoor kitchen ideas on there. Of course, they think I know a thing or two about outdoor kitchens since we have one ourselves and use it quite often. So, if you'd like to see all those, go HERE and check them out. Follow me on Hometalk, comment, or ask a question!
The other social outlet? Well, this month on Facebook, I'll be posting about praying for your husband. What? What in the world does that have to do with organizing? It doesn't, but it's important to me and since July has 31 days I thought it would be great to share this with you. Each morning you'll see a new photo on Facebook that you can share or like or comment on. I will post a new area of prayer for your husband that you can pray for each day. If you don't like that, I'm not offended. If you like it, share it with your friends. If you'd like to have your own printed version of my prayer cards and learn how to organize your prayer time, go HERE and you can get all that.
Are you following me on Facebook? Join me!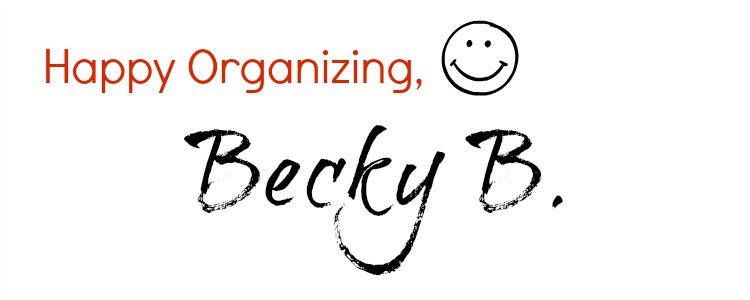 **I have a few affiliate links in this post - this does not mean you pay a dime more for the product when you purchase through my link. It just means I made it easier for you to find what you might like, so I make a few cents if you purchase. I SO SO SO appreciate when you support Organizing Made Fun. Thank you!!** Like what you see here? Consider becoming a follower or subscribe via email!
Are you an Organized Reader? I'd love to see your organized space. Email me HERE and show me your space to possibly be featured as one of my Organized Readers.