Do you feel inspired? Have I motivated you this month? If you missed anything, August is now over but you can still catch up to all the posts you may have missed...or want to re-read in this August month end wrap up!
And here are all the posts for the month of August!

Please, don't close this email now - there are some discounts and offers for OMF readers!! Please look below at these sponsors...you may find that one of them actually is something you are truly interested in! Let me show you:
Online Labels has a GREAT labels that you can use in your printer to print up all kinds of fantastic stuff, but right now they also have a chance to win an IPAD!! Go HERE to find out how you can win one -- AND, they have a Clipart library you can visit and use for those labels!
Clean Mama always has the neatest printables and she now has a new "School Days" kit that can help get your school year out right!
You can always use your special discount code for 20% off for OMF readers:
20ORGMF
Our favorite organizing gal on YouTube is Alejandra!
If you're in the Atlanta Area, call Kristi of True Order because she'll help you get your house in order AND make it look beautiful!
And last, we have the best idea for the new school year - meal planning made easy! Michelle of 5 Dinners in One Hour has easy meals you can make one day and have the week of dinner done! Go and see what you can get! Thank you so much for being loyal readers! I appreciate you all so much! I'll have more inspiration for you soon!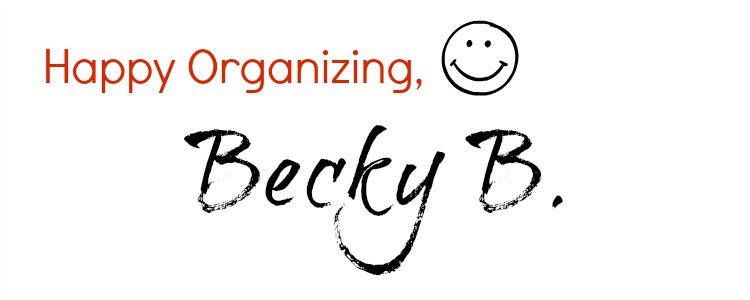 Like what you see here? Consider becoming a follower or subscribe via email! Are you an Organized Reader? I'd love to see your organized space. Email me HERE and show me your space to possibly be featured as one of my Organized Readers.