Here it is again! The end of the month! March brought lots of great organizing ideas, once again.
Have you missed any? If you aren't sure, here are all the posts for the month of March!
And, if that wasn't fun enough! I have the coolest sponsors - that have some GREAT organizing products for you! I have TWO new sponsors. The first is:
Online Labels.com has just about every kind of label you could possibly want for getting organized - which is a fun part about organizing, the labeling!! They carry the lowest priced and largest selections of blank labels you can get.
You can even design your own labels, too, with their design program.
The Organized Fox has the cutest family calendars and menu planning printables.
You can see, above, how you can frame them up super cute. Go HERE to see more!
Thirty One Bags, with consultant Shannon Forcade. She can help you decide on what kind of fabulous organizing bags to enjoy!
Thirty One Bags has a great deal here:
For every $31 you spend March 1-April 1, choose any tote for 50% off! Available totes: Cinch Sac, Cindy Tote, Easy Breezy Tote, Inside-Out Bag, Lil' Expressions Tote, Retro Metro Tote, and the Retro Metro Weekender.
Be sure to go over and sample all kinds of things in the catalog! I seriously get excited at all that stuff, since I love how everything is so organized and you can even personalize their stuff. I think I have a problem, but I LOVE personalized things - don't you?
simplify 101
makes getting organized simple, fast and (best of all) fun. You'll cut clutter and reduce stress, giving you more time for what matters most to you!
Use coupon code
FUN15APR by April 4, 2013 to save 15% on their online workshops.
Clean Mama has the best printables including this one above - her Clean House Kit! She also has a 20% off code for OMF readers. Use

20ORGMF

for your discount.
Alejandra's latest videos:
Or there is a playlist to watch all of them here:
http://www.alejandra.tv/videos/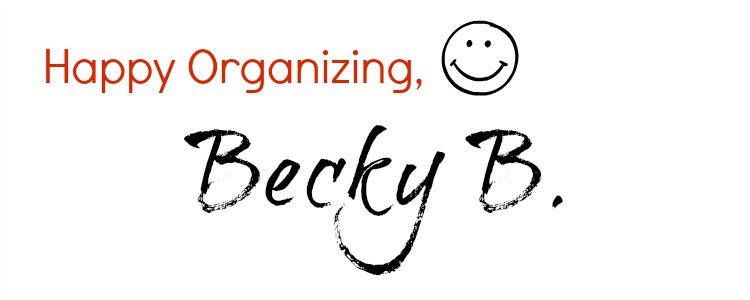 Like what you see here? Consider becoming a follower or subscribe via email! Are you an Organized Reader? I'd love to see your organized space. Email me HERE and show me your space to possibly be featured as one of my Organized Readers.