This month I hope more than ever you feel motivated and inspired. I pulled every trick in the book to help get you motivated!
And guess what? There will be lots more coming this year - as always! My moto is to give you ideas, motivation, and inspiration! So, if you missed anything this month, now is your chance to catch up. Go and look through the organizing challenge links to get inspired by what all these readers did in their homes to get organized!
Now, I have some GREAT sponsors that have products and services that you will probably be interested in.
If you regularly read organizing books, newsletters and blogs but still struggle to create the organization you are after, simplify 101 is the perfect solution for you. In addition to organizing tips and ideas, Simplify 101 offers one-on-one coaching and online workshops. The beauty of their online workshops is that they are:
Guided by experts. Their online workshops are taught by subject matter experts who are available to answer your questions and are committed to keeping you motivated and on track to achieve your organization goals. (Try that with a book or blog post!)
Friendly and supportive. You'll gain exclusive access to the supportive and friendly simplify 101 online community. You'll be motivated and inspired by people with similar goals.
Adaptable. They don't prescribe a one-size-fits-all approach. Instead, simplify 101's workshops make it simple for you to incorporate your own personal style and ideas into your organizing solutions!
OMF readers can get 15% off any and all simplify 101's current online workshop and self-paced workshops by entering
FUN15
during checkout through February 7, 2013. This coupon may not be combined with any other coupon codes. Visit simplify101.com for more, and follow them on Pinterest, Facebook and Twitter!
Clean Mama has the best printables including this one above - her Work at Home Kit! She also has a 20% off code for OMF readers. Use

20ORGMF

for your discount.
If you participated in the New Year's Organizing Revolution Challenge, there is a coupon code for $20 off her
Power Productivity Program
(which would expire on 02/07/2013). The code is:
Alejandra posted the following videos: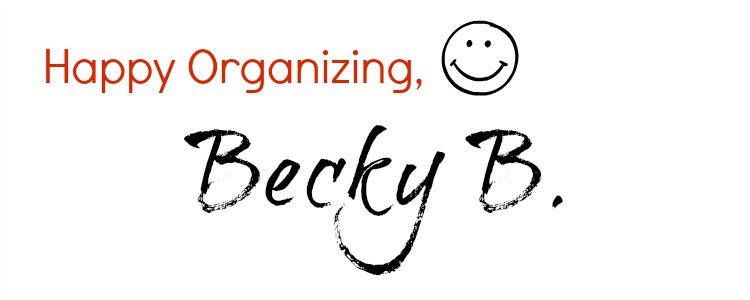 Like what you see here? Consider becoming a follower or subscribe via email! Are you an Organized Reader? I'd love to see your organized space. Email me HERE and show me your space to possibly be featured as one of my Organized Readers.