This is written by my talented assistant, Tiffany, who was blessed with a surprise little one 2 years ago. Please feel free to pin and share with other young Mommies that have little ones and are getting ready to potty train because she's got some brilliant ideas.
Well, its time. Our 4th little blessing has finally turned 2 and its time to ditch the diapers! I thought I was done with such things 10 years ago when our third daughter was potty trained. I had pushed the majority of the memories about this not-so-fun Mommy task out of my mind and strode forward with the happy anticipation that I was now a Mom of "big kids."
In God's providence I got to do it again, and this time I have the blessing of the confidence and patience that comes with being an "older mom" who's done it before. So here are my tips from this latest potty training adventure to help you get organized for potty training your little one.
I am not going to give you a step by step guide to how to potty train. There are many people who have written about this before me. I will tell you that 17 years ago, when I trained my first child, I read the book Toilet Training Your Child in Less Than A Day by Nathan Azrin and Richard Foxx. I followed their plan almost exactly and my daughter truly was trained in less than a day just 2 weeks before her 2nd birthday. I have used my own variation of this method for the other three daughters as well. Their system of rewards for keeping pants dry is so helpful for little ones and their consistent focused training all day really helps kids to learn this skill quickly with much success and minimal tears or "accidents."
Here are my tips for success!
1. Plan 3 days where you will do nothing else.
You may not need these three days, but its nice to have them just in case. Plan the first day to be absolutely nothing but training and 1 on 1 attention with your little potty trainer. This is very very important! Get a babysitter for everyone else, or have your spouse take care of the other kids and meals for the day.
2. Shop Ahead of Time.
Get a potty that your child will like and that fosters independence in all aspects of toileting. We used an older version of this potty that was given to us by Ellie's adored older cousin. The fact that it was "Marlowe's Potty" made it even better. She was excited to be a "big girl" just like her cousin.
We bought our snacks, snack cups and timer together at Target the day before I trained her.
3. Get and use a simple timer.
The timer is your friend in so many areas of parenting, but especially potty training. You will use it to keep track of when its time to check to see if their pants are dry. Its helpful to keep them sitting on the potty long enough to relax and actually go in the potty too.
4. Plan your activities ahead of time.
On potty training day we only watch, read and talk about going to the potty as much a possible. You may want to
borrow potty books from the library.
I found entertaining kids potty videos on YouTube to watch together. I also had blank paper and crayons ready so that I could draw her pictures to color about keeping her pants dry. She especially enjoyed the coloring and story telling that went along with that and we ended up with our own "potty book" illustrated by yours truly at the end of the day. She still loves reading it.
5. Have everything set up in one small area.
Our potty, toilet paper, wipes, dry underwear and leggings, rewards, art supplies, and mommy's water were all in our dining room just outside the bathroom. I chose this location because its much more comfortable than sitting in the bathroom all day, its central in the house and there is a wood floor that is easy to wipe clean as needed. I didn't leave this small area until she went down for a nap. Make it comfy and all set up so that you can totally focus on your child the entire training time.


6. Plan how you'll give rewards to your child ahead of time.
I had 4 rewards for keeping your pants dry.
Princess Goldfish

: A choice whenever she had "dry pants."

Yogurt covered raisins: (aka. "gummy gums" in our house.) A choice whenever she had "dry" pants.
M&M's: This reward was reserved for when she kept her pants dry AND went potty in the potty.
Soda: This was a choice whenever her pants were dry. Sometimes I even gave this to her with another Dry- pants-check reward if I thought she wasn't drinking enough to produce enough opportunities to practice urinating in the potty.
*Yes I know soda is very bad for you. This is not a regular thing in my house at all. We rarely even have it in the house. It is a real treat for her and that is why it was used on this day. After a whole day of potty training she didn't even finish one soda. I gave it to her in a tiny dixy cup and filled it about 1/3 full for each reward. :)
7. Stop worrying and start treasuring the moment.
As a younger Mom I worried so much about whether I was doing it right and whether or not they would EVER get it. I stressed over the mess of accidents and growled at them when they didn't want to sit on the potty. I hated the dumb potty videos and the horrid kiddie music that went with them. But this time it was different. I had the perspective of time on my side. Know this: a couple of days (that feel like eternity) will be over in a blink! In a blink they will be in kindergarten and another blink, they are in college.
Mom, you get a front row seat to the very real struggle of your child learning something new. This is the first of many steps towards independence and if you take your eyes off the pee on the floor long enough to see the person trying to learn and grow then you'll enjoy training your first as much as I enjoyed training my 4th! Training your child is a great privilege, treasure this time with them.
Tiffany thinks just like I do, when it comes to potty training! I did something similar with my kids and it totally worked! I love her wisdom as a mature mom who's kids age ranges many years. What are your best potty training tips?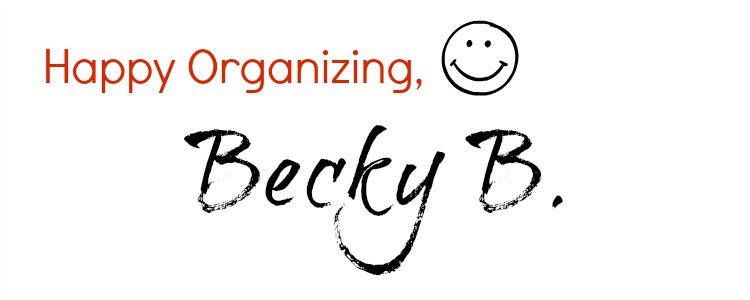 Want to know where I got that product?
**I have a few affiliate links in this post - this does not mean you pay a dime more for the product when you purchase through my link. It just means I made it easier for you to find what you might like, so I make a few cents if you purchase. I SO SO SO appreciate when you support Organizing Made Fun. Thank you!!** Like what you see here? Consider becoming a follower or subscribe via email!