It's done...it's totally, finally, done! The last wall of the garage has been painted and organized...and I am delighted! Probably the last wall of our home that hasn't been painted!
I got the wire shelf and knew I needed to use it to help organize the last of our stuff - which is my hubby and son's golf stuff, mostly.
It was really the final piece to get that last bit of equipment organized and that side of the garage finished - along with a coat of paint on that wall, also. We bought THIS organizer for our tables and chairs many months ago.
The wire shelf is strong and sturdy. I LOVE having the wheels on the bottom because my hubby can pull it out whenever he's getting his golf bag ready and push it back when he's done.
There are a couple of shelves with liners that are solid work surface liners and I LOVE those, too.
If you want to know, this is what real garages have in them - just basic stuff that we use: air supply pump, popcorn machine, dollies, shelves, golf equipment, pop-up tents, tables and chairs...stuff we just need to store in here. But, now it looks nice and neat, which makes this organizing girl very happy!!
How many pairs of golf shoes do a couple of golfers need? Apparently, it's many! But, now neatly organized in their cases on the shelves. What do you think?
Party: Remodelaholic
Golf Bag Organizer - HERE
Paint - HERE
Table and Chair Caddy - HERE
3 in 1 Hand Truck - HERE
Wire Shelf Additions - HERE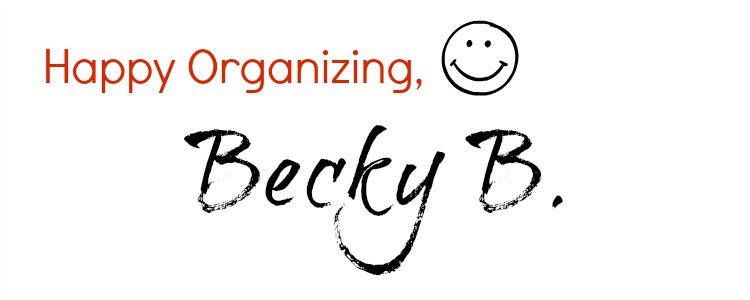 Do you need MORE Organizing Ideas?
Go

HERE

and find hundreds of them in every category you can imagine! Click on picture or click HERE!
**I have a few affiliate links in this post - this does not mean you pay a dime more for the product when you purchase through my link. It just means I made it easier for you to find what you might like, so I make a few cents if you purchase. I SO SO SO appreciate when you support Organizing Made Fun. Thank you!!**
Like what you see here? Consider becoming a follower or subscribe via email! Are you an Organized Reader? I'd love to see your organized space. Email me HERE and show me your space to possibly be featured as one of my Organized Readers.