Wait, where did November go? Wow, it went fast! Here are all the posts that happened here at Organizing Made Fun! If you miss anything, you can click on the picture and catch up!
I have a brand new sponsor, Confident Mom, who has a 2013 weekly household planner for you!
She also has other things on her site like FREEBIES for your to print or use, too. This is a great resource for you to plan your new year and get you and your family organized!!
Another new sponsor, Clever Container from Ashley of DBL Designs has fabulous containers and organizing things!
You can choose from so many wonderful products in her catalog! Click on any of the pictures to take you there!
Need to slash you grocery bill?
Want a FREE ebook to learn how to slash your grocery bill? Head over HERE by my sponsor June Cleaver I'm Not...and get your copy FREE!! She's also got a bunch of other great ways to save on your grocery bill!
YOU can get a 20% discount on my book Grocery Savings Strategies. You can get this discount through December 10th at
http://www.junecleaverimnot.com/grocerysavingsomf
Five Dinners in One Hour is up first! You talk about getting organized...well, this is one great way to keep on top of the dinner department!
She has a special offer for OMF readers also! Her
coupon code is:
NEW12
to get 20% off ebooks. Also, she will have new menu subscriptions in mid-September for Gluten Free and Clean Eating. She has
TWO slow cooker Ebooks
,
Brown Bag Lunch Menu Ebook
,
TWO 5 ingredient Ebooks
, and more! And with this great coupon you can get your menu organized and make cooking easier for you! Check her site out - it's pretty neat!
She's got fabulous menus and Ebooks for brown bag lunches, clean eating, slow cooker, 5 ingredients and more!
Also, See Jane Work has the most stylish and organized office products I've ever seen - I've got a few in my own office that I LOVE!
You won't be disappointed when you go on their website. Here are some that caught my eye this month. You can find these products HERE if you want to look some more!
Clean Mama Printables is a brand new sponsor! If you want to get organized, love lists, or just want a way to get started, she's got them all! She has every kind of printable you could imagine -- contact sheets, Christmas planning, chore charts, budget sheets, calendars, shopping kits, and so much more!!
She's giving OMF readers 20% off anything in her shop! Just type in

20ORGMF

for your discount!
And last, another great new sponsor, Alejandra's got a video series to help you get organized -- and it's FREE! Just go HERE and sign up to get your free video series. I know you all have New Year's resolutions to get more organized so here are more ways to do that and get motivated!!
I also want to say a BIG thank you to my sponsors. They are great! If you are interested in advertising on Organizing Made Fun, you can go to HERE and learn more!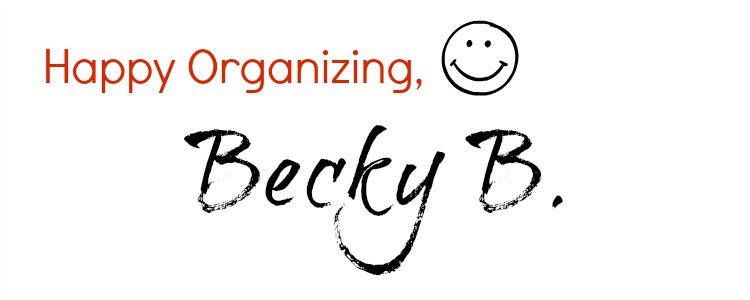 Like what you see here? Consider becoming a follower or subscribe via email! Are you an Organized Reader? I'd love to see your organized space. Email me HERE and show me your space to possibly be featured as one of my Organized Readers.