I want to introduce Christine of iDream of Clean, who I met at Blissdom back in February. She is an amazing Mommy and blogger! Today she's giving you some great advice!
Keeping a clean home can sometimes feel like a never ending battle. It could look great today but be declared a disaster area tomorrow! The thing is, it doesn't matter how clean your house, the mess always returns. The dust somehow creeps back in. The upkeep just. never. ends. But you know what? That doesn't mean we shouldn't clean. Quite the contrary actually. When we make it a habit clean the kitchen every night, pick up as we go, and automatically put belongings back in their place, our home is automatically a cleaner place to live. But you know what? We can do more. Not much more…just ONE additional cleaning task. Every single day. If we make it a habit to do one - just one - extra thing each day, our homes will undoubtedly be cleaner and more organized.
Do one thing. But which one?
You may be wondering which extra task you need to add to your routine. Well, the simplest answer is: Whatever needs to be done! It could be changing the air conditioning filter, decluttering the pantry, or cleaning under the stove. Perhaps it's making time to touch up the paint on your walls. It could even be washing that dreaded outdoor garbage can so you don't gag on trash day! Extra cleaning tasks are the little things neglected during your daily routine but make a BIG IMPACT in the overall feel and look of your home. It doesn't have to be difficult. You can even take the easy road by signing up at Spring Cleaning 365 for seasonal, daily prompts. Just do something…anything...every single day. You'll be sure to have have a cleaner and more organized home! I'd love to hear from you. What's your top of mind "one thing" that needs to be cleaned in your home? With a house full of boys, Christine feels like she's always cleaning up some kind of creative mess! Thankfully, she's learned a few shortcuts over the years, like doing one extra cleaning task each day. She'd love for you to give it a try yourself by taking the 31 Days to a Clean and Organized Kitchen challenge at i Dream of Clean. Come join the fun!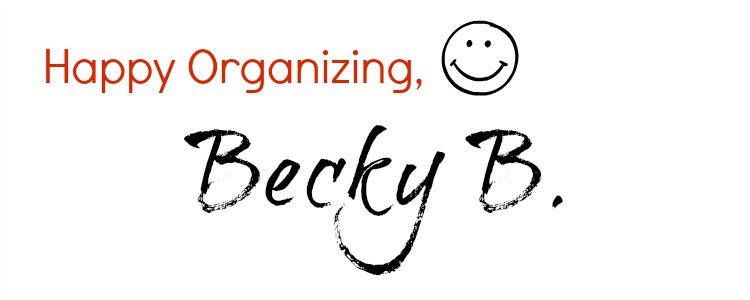 Like what you see here? Consider becoming a follower or subscribe via email!
Join me on
Facebook
- where we interact and have lots of great fun. You can also see behind the scenes pictures and fun stuff I do on my
Instagram
!